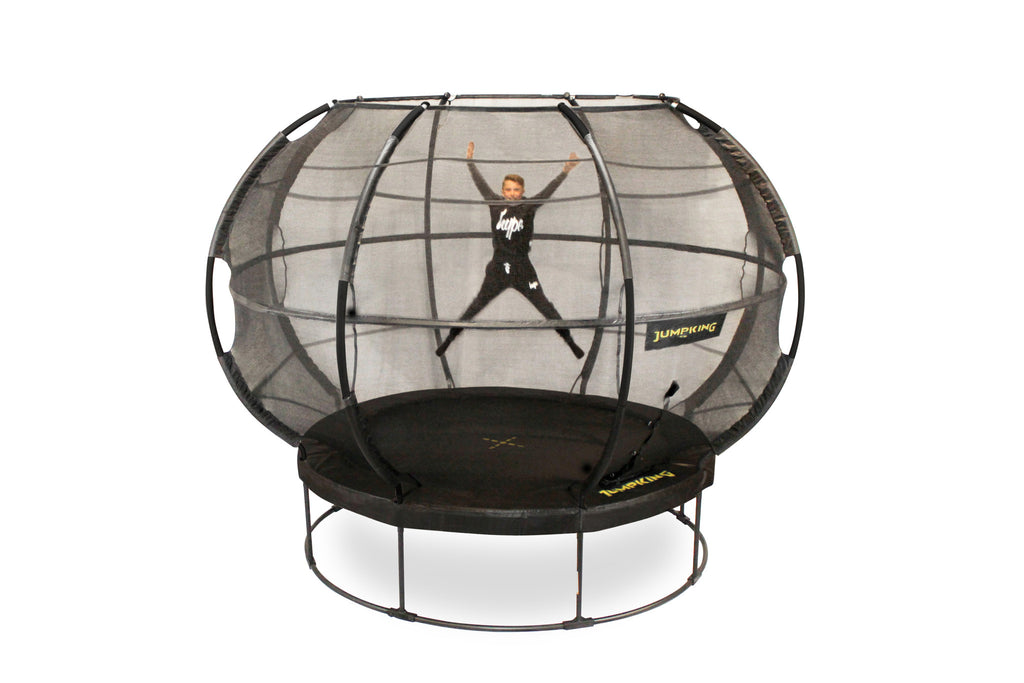 Garden Toy Store are delighted to announce that they have partnered with Jumpking to be one of the first retailers to be stocking the new Zorbpod trampolines! 
In short, the Zorbpod looks amazing. But it's not just about looks. Available in a 12ft and 14ft version, the sleek, innovative design ensures the safety of the enclosure but doesn't restrict the bouncing in the way a traditional trampoline style does. The Zorbpod was also recently listed as one of the best trampolines on the market by the Independent. See here for more details. 
Jumpking is the leading worldwide brand of trampoline due to their reputation for quality products, backed up with long warranty periods. We only sell Jumpking Trampolines at Garden Toy Store as we are committed to providing the very best quality outdoor toy products. Jumpking trampolines are by no means the cheapest - you can buy a cheap trampoline virtually anywhere nowadays - but they are absolutely excellent.